This section doesn't currently include any content. Add content to this section using the sidebar.
Recipe Writer, Lead Creative & Founder, Brittany Sherman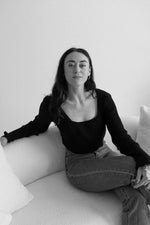 It All Started When
With over 17 years of experience as a floral artist, Brittany Sherman began her career the old-school way, apprenticing for a floral shop where her primary job was washing the flower buckets. She rose through the ranks of floral studios across SoCal, where she became a lead floral designer.
In 2017, she began Crimson Floral Co. to commit to habitat-friendly practices that put living things first and prioritize seasonal florals, local sourcing, and ethical botanicals arranged with care & character. 
Known for her color-led design and unique aesthetic rooted in her decade-plus varietals knowledge, Brittany is inspired by dreamy gardens and arboretums, creating arrangements that are equally timeless and forward-thinking in scope. 
She has been featured in top wedding media like The Knot and outlets like ShoutOut LA and Voyage LA. In her time as a florist, she has worked on weddings across Orange County as well as internationally in places like Lake Como, Italy, and looks forward to creating expressive florals for your celebration.